Overview
The perfect tool for fully automated nanomechanical data acquisition and analysis
The ANA system is an automated solution for AFM-based nanomechanical analysis. It is designed to investigate the nanomechanical properties of materials such as cells, tissues, scaffolds, hydrogels, and polymers on multiple or large samples via force spectroscopy and force mapping in an intuitive and automated fashion.
ANA is compatible with Nanosurf's FlexAFM scan heads: for materials science in the Flex-Axiom setup, as well as for life science applications in the Flex-Bio setup on an inverted microscope.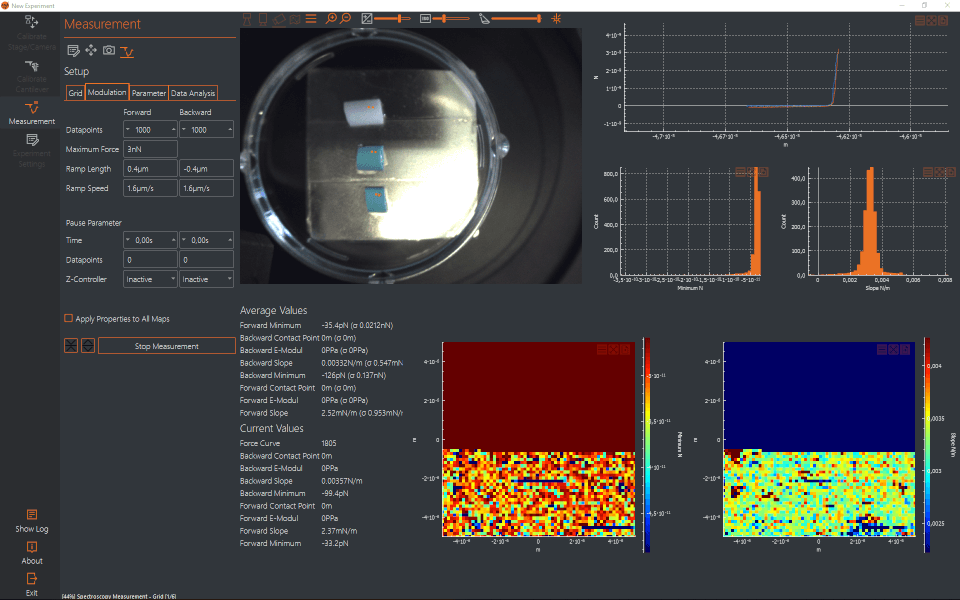 I really enjoy using the Flex-ANA for its excellent force mapping capabilities on polymer materials. The scientists at Nanosurf are highly knowledgeable and responsive, and have developed an easy-to-use system with many features (both in hardware and software) purposefully designed for force curve measurements.
From automated calibrations and programmable stages to streamlined integration of multiple data sets, the Flex-ANA offers important benefits for any research involving force curve measurements.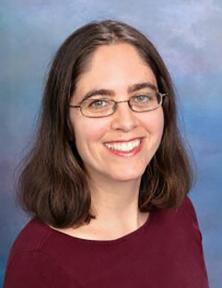 Nanomechanical analysis of large or multiple samples
The combination of a straight-forward workflow-based experimental procedure in the ANA software, carefully selected hardware elements and motorization, and well-designed and thought-through control algorithms are hallmarks of the Flex-ANA system. Measurement locations on large or multiple samples are defined by simply clicking on an overview image with a large field-of-view that covers the entire accessible 32 mm × 32 mm sample area. Height differences of up to 5 mm can be easily overcome by the system, and many types of nanomechanical measurements, analyses and models can be performed and used!
Demonstration of the ANA workflow. The software provides a clearly structured interface, featuring wizards for calibration and measurement definition.
Handle demanding samples with ease
During an experiment, the ANA system coordinates the movement of the scan head and the motorized XYZ translation stage (range: 32 mm × 32 mm × 5 mm) to cope with large sample height variations. The system can optionally be equipped with an additional 100-µm Z piezo for an extended force spectroscopy range. Thus, samples with macroscopic and microscopic roughness in the range of several millimeters and micrometers, respectively, as well as soft and sticky samples, can be easily addressed.
Learn about details in our webinar by Dr. Edward Nelson
Learn about the automated nanomechancial analysis module and its application in analyzing blended polymers. See the ease of use in data collection and analysis, and how automated collection of data from multiple samples has the potential to save time and make your research more efficient.
Operation by experts as well as novice users
The ANA control software provides a Basic and an Expert user mode that are designed for different degrees of user experience and training:
In Basic mode, less experienced users are guided through the setup and calibration of the ANA system step-by-step. Optimized workflows guarantee that everything is done in the correct sequence, that nothing is forgotten, and that all is set properly.
In Expert mode, experienced users have more freedom in operating and setting up the system to suit their individual needs. Measurement parameters can also be prepared and stored by an expert, and then subsequently used by less experienced users in Basic mode.
The ANA software was partly developed within the framework of the OYSTER project, which has received funding from the European Union's Horizon 2020 research and innovation program under grant agreement No 760827.